Payment
The Bullion People Inc. accepts a variety of secure payment options. We are committed to fast shipments.
All payments must be sent on the same day the order is placed.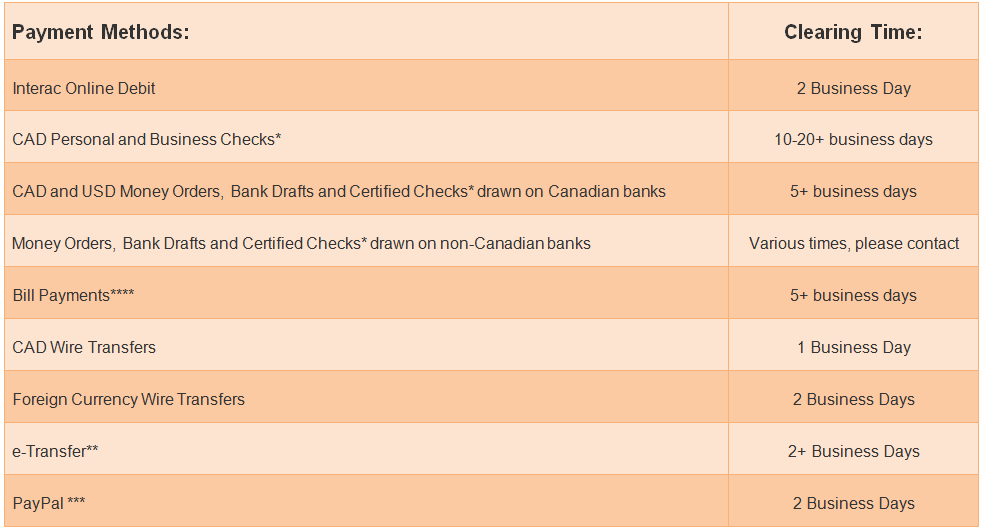 ***We accept Paypal payment for orders under $1500. The price displayed on our website reflects a 4% cash discount for purchases paid by any payment type other than PayPal. If you pay by PayPal, you will receive a manual Paypal payment request that will be 4% higher than the prices displayed on the website.
---
** E-Transfers from first time clients will be subject to a 10 business day hold. If it is not your first transaction, for example, if you have previously paid with a check, and now you want to pay with an E-Transfer, there is only a 2 business day hold.
There's likely a limit on the E-transfer amount, we accept payments over the course of several days as long as the initial payment is made on the day the order is placed. The price will be locked in during the clearing period.
---
**** Eligible Banks for Bill Payment: CIBC, Bank of Montreal (BMO), Scotiabank, Tangerine, National Bank, ATB Financials.
We reserve the right to extend payment hold periods based on our discretion.